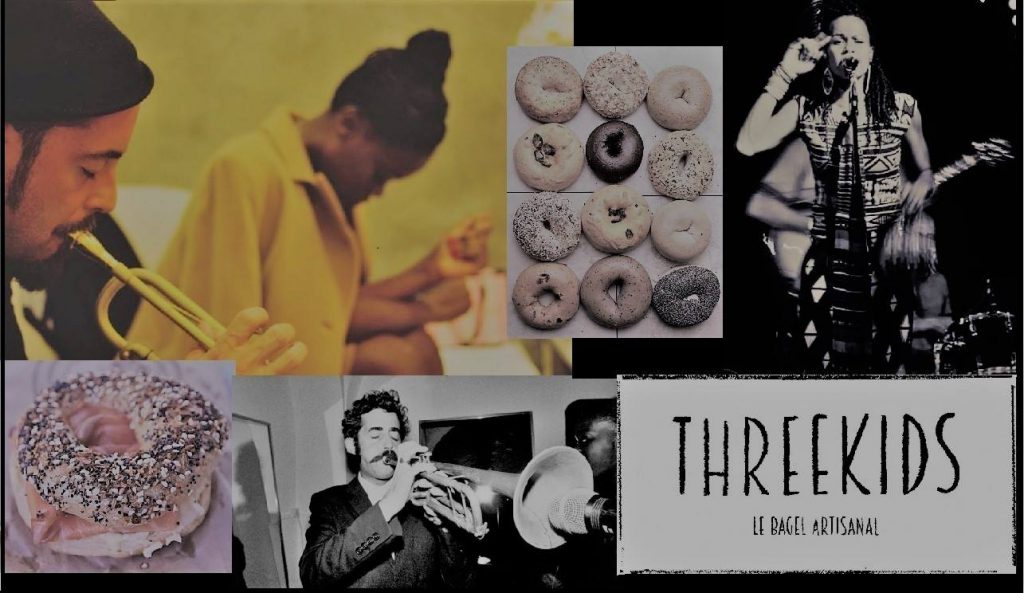 Do you love a lazy Sunday brunch with friends? Are you looking for the perfect brunch location serving generous portions of hot eggs and coffee all day, letting you linger at your table at your leisure? Do you wish you could find quality live music on Sundays? Have you been looking for the perfect bagel or the perfect bloody mary in Geneva?
Look no further, Athénée 4 begins its Sunday musical brunch series on 04 June with scrumptious meals and two delectable musical acts: homegrown talent from Bien, queen of Afrobeat and Afro Soul, Thaïs Diarra & Band; and from the sunny shores of Ibiza (and recently back from their Japan tour), with their original Funk style, The Johnny Freelance Experience. The bands will play Afro Funk and Soul throughout the day. More about the bands in the « description » section.
Athenee 4 will serve brunch from 12:00 to 17:00. Seat and table reservations can be made in advance online for 25 Sfr/p at the link below. A reservation guarantees you have a place throughout the musical shows. Walk-ins will also be accepted on a first-come, first served basis, if space is available.
Brunch will feature fresh, authentic, NY-style bagels from the THREEKIDS artisanal bakery, a start-up opening in Geneva in September (http://www.threekids.ch/). Be the first to taste their delicious bagels before people are lining the block to get one!
Prices: Advance reservation 25Chf/p. | Brunch: 30-40Chf.